How is Flex? Read A Customer's Review of Their Experience.
At Flex, we do more than develop software - we build relationships, both with our customers AND between our customers and their patients. We feel that being a good partner and resource to your dental practice means that we maintain open lines of communication throughout the entire customer experience. We want to know what you love about Flex so we can continue to push the boundaries of what a software company should be (we'll give you a hint - we don't think improvement should ever stop). So, when one of our customers is excited about Flex and our team, we just can't help but share it!
Nicole Molochova is the financial and practice coordinator for Dr. Alex Rubinov. This NYC-based cosmetic dental practice was in the midst of a transition to a new facility and a move to Open Dental software from their previous management system when they were introduced to Flex. Here's what Nicole has to say about the practice's Flex-perience (we just can't help ourselves when it comes to a good play on words), including meeting the Flex team, the onboarding process, and their favorite Flex features.
How Did You Learn About Flex?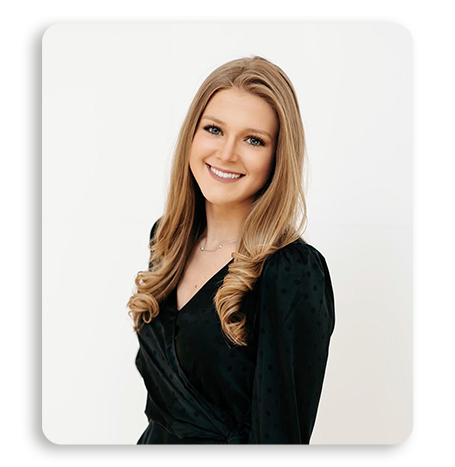 November 2020 was a time of change for Dr. Alex Rubinov's Cosmetic Dental Practice - we were building a new location in Rockefeller Center, right in the heart of New York City. Beyond the transition to a new physical location, we made the determination to update our practice management software to Open Dental.
Our primary concern with this change was how to establish the smoothest transitional period in order to get our office open and ready to see patients. We needed to maintain constant communication with our patients while undertaking the considerable task of moving into our new facility and, after the move, we wanted to ensure our current and prospective patients were kept up to date with all of the changes in and around our practice. We knew automating reminders, recalls, and follow ups would be a workflow improvement and having paperless technologies would be key to getting time-consuming tasks addressed efficiently, both for us and our patients. We began researching patient communication/ paperless platforms for Open Dental, which put us on a path to Flex.
What Was Your Initial Impression of Flex?
Our team was blown away at Flex's features and its integration with Open Dental. We have worked with other solutions in the past - we truly love Flex and how convenient it is to do reminders, online forms and treatment plan presentations from a single platform while keeping all records up-to-date automatically in Open Dental.
The onboarding process was very simple - the Flex team reached out to set up a time to not only walk us through Flex's features but also went above and beyond to teach us many functions of our Open Dental software. The team was aware of our quick turnaround time and were ready to meet our deadlines for us. In the matter of a day, our consent forms were created and uploaded, we were connected with CardConnect to set up Flexpay, and we were already feeling comfortable with implementing the majority of Flex's features.
Customer Service
The Flex customer service team is ALWAYS available and ready to solve any issue or just answer general questions - without a long hold time. Too many times, good service grinds to a halt after the sale but Flex has continued to be great throughout the onboarding process and beyond.
John, the manager of the Flex service team, helped our practice FINALLY sync our landline and texting number - by directly communicating and staying on top of our phone provider to make sure everything was taken care of. John made a big difference in tackling this task and went well beyond what I would typically expect.
More Info: Meet John, Customer Service Savant
Favorite Feature
Our favorite Flex feature has to be the treatment plan presentation. From the minute the treatment plan is saved in Open Dental, it appears as a very clean and well-organized document on the patient's Flex profile. From there, you can add courtesy discounts through a click of a button, show insurance coverage, and add photos of the patient's proposed treatment - which is a great feature for our cosmetic dental practice.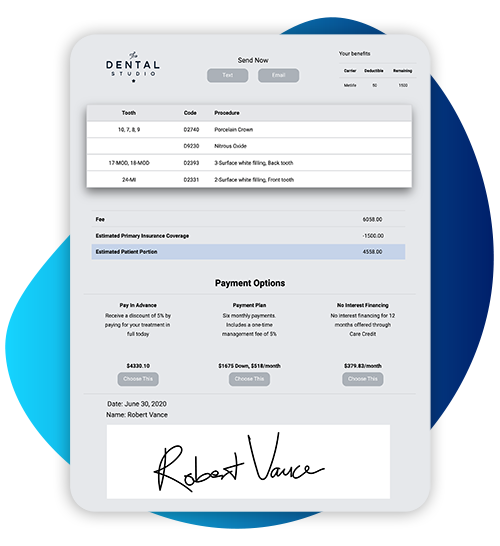 So, How is Flex?
All in all, I can't say enough good things about Flex and I truly recommend it to any Open Dental practice in need of automating communications and keeping up-to-date paperless records. Flex has really mastered the art of patient communication in the Open Dental software.
Special thanks to Nicole and Dr. Alex Rubinov for sharing their story.
---

The First Step of Your Flex Journey
We know there are lots of options out there for patient communication and would love the opportunity to discuss Flex with your team. If you're an Open Dental practice, you won't find a tighter integration into Open Dental anywhere. We recommend starting your journey by searching social media groups for feedback on Flex. We think you'll like what you find.
We have a no-pressure, informative approach - just book a demo on your schedule and we'll show you around the Flex software. Not sure a live demo is right for you at the moment? Watch our on-demand video to get an idea of what Flex has to offer and book a brief follow-up Q&A call to address any questions. We've tried to make the demo process and learning about Flex as convenient, low-pressure, and pain-free as possible. Then, you decide if Flex is a good fit on your own timeline - we'll be here to answer questions every step of the way.
Ready to Learn More About Flex?
Our team members are all what we affectionately call "Flex-perts" and make it a priority to address all requests quickly and knowledgeably. If you have any questions or would like to learn more, please click the button below and submit your questions online. A member of our team will connect with you shortly and help you understand the value that Flex can bring to your practice and your patients.