Flex Review: Lakeview Dental Arts
Flex is a powerhouse for improving efficiency in dental practices while helping you grow your business. Feature by feature, we designed Flex to supercharge your workflow in Open Dental, from automated patient communication to online scheduling. And, we love contributing to your practice's success.
Dulce Gonzalez is the treatment coordinator with Lakeview Dental Arts, a Chicago-area boutique-style dental practice that began using Flex in 2019. Here's what Dulce has to say about their Flex-perience (see what we did there?), favorite features, and Flex's ability to drive efficiency while bringing new patients through their practice doors.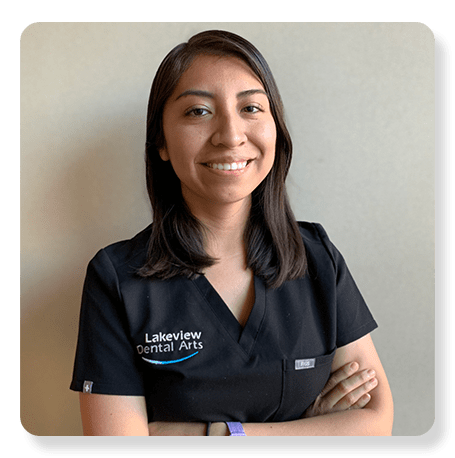 Overall Experience with Flex
"Lakeview Dental Arts is a very technology-driven practice and Flex has been amazing for us. It's got a great user interface that makes using it very easy and I love that we can access Flex through various devices like tablets and smartphones. Flex is by far my favorite software to use because of the time it saves our team."
Favorite Features
FlexSchedule
"FlexSchedule has definitely helped us grow our practice. We get most of our new and recurring patient appointments booked online through Flex. Last month, we booked 54 new patients through the FlexSchedule link on our website. That is definitely a record for new patients for our practice."
FlexPay
"FlexPay has improved our collections process and decreased our receivables. Again, we save time sending statements via text or email and our patients can make a payment online - it's just another thing that makes our lives easier."
Integrated Paperless Forms & Automated Communications
"The paperless forms in Flex allow our front office team to save time because all data syncs automatically into the patient's chart in Open Dental. We are a high production practice, so automating patient communications like follow ups, reminders, and recalls is also a big time saver that allows us to take care of other tasks like calls, billing, claims, and a million other things!"
Patient Feedback
"Our new patients are always amazed at how easy it is to access their onboarding forms prior to their appointment and once they arrive at our practice, we can get them in the chair faster - everything has been completed beforehand and they are ready to go!
Patients also appreciate the ability to receive their statements via email or text and submit payments online. We try to make our processes as simple as possible for our patients and Flex makes it easy."
Service & Support
"The Flex team has been wonderful since the beginning. Our onboarding was quick, easy and we were up and running immediately. We rarely need assistance from the Flex team but they have always been helpful and very responsive. Flex service is as good as it gets!"
Special thanks to Dulce and Lakeview Dental Arts for sharing their story.
---
The First Step of Your Flex Journey
We know there are lots of options out there for patient communication and would love the opportunity to discuss Flex with your team. If you're an Open Dental practice, you won't find a tighter integration into Open Dental anywhere. We recommend starting your journey by searching social media groups for feedback on Flex. We think you'll like what you find.
We have a no-pressure, informative approach - just book a demo on your schedule and we'll show you around the Flex software. Not sure a live demo is right for you at the moment? Watch our on-demand video to get an idea of what Flex has to offer and book a brief follow-up Q&A call to address any questions. We've tried to make the demo process and learning about Flex as convenient, low-pressure, and pain-free as possible. Then, you decide if Flex is a good fit on your own timeline - we'll be here to answer questions every step of the way.
Ready to Learn More About Flex?
Our team members are all what we affectionately call "Flex-perts" and make it a priority to address all requests quickly and knowledgeably. If you have any questions or would like to learn more, please click the button below and submit your questions online. A member of our team will connect with you shortly and help you understand the value that Flex can bring to your practice and your patients.