Flex Review: Normandy | Lakewood Dentistry
Normandy | Lakewood Dentistry is a two-location practice in Jacksonville, FL that has been using Flex for over two years to automate their patient communications in Open Dental. With a total of 9 doctors and 32 ops between their two locations, Flex has helped Normandy | Lakewood Dentistry boost their efficiency in managing their rapidly growing number of patients.
Jenny Martin is the practice's regional manager and sat down with our team to talk about their Flex journey.
How did you learn about Flex?
"We actually learned about Flex by researching companies that provide paperless forms that integrate with Open Dental. We asked around on several social media groups and there was definitely a lot of positive feedback on Flex, so we decided to take a look.
We were immediately impressed by the amount of services Flex included in their software. We've tried several other patient communication providers in the past, but Flex offered features that seemed really thoughtfully designed to build efficiencies in our practice. The amount of experience the Flex team has in developing, building, and improving workflows in Open Dental was evident from the start."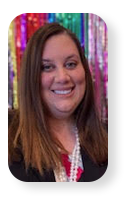 Favorite Features
Seamless Communication with Open Dental
"Hands down, our favorite feature of Flex is its ability to automate processes and read/write data within Open Dental. We will never leave Flex for that reason alone."
Integration with Mango Voice
"The phone integration with Mango Voice allows us to automatically document inbound calls and track duration in the patient's communication log in Open Dental. It's great to have a full picture of all of our interactions with our patients and Flex makes that easy."
FlexPay
"FlexPay has really helped us save tons of time with our receivables. Not only does Flex automatically post payments to the patient's financial record in Open Dental, but it also allocates the payment to the correct procedure code! This has ended our past end-of-day nightmares of trying to find out who didn't enter a patient payment into Open Dental - Flex does it all for us!"
How Has Flex Impacted Your Practice?
"Efficiency and time-savings! As we all know, time is money. We have been able to elevate the patient experience without sacrificing anything. We have cleaner data entry, which is so important when running reports. We are also able to keep our staff overhead lower because we are able utilize Flex's services and not have to invest in additional staff to scan in forms or to help out with other day-to-day admin duties."
Service & Support
"The Flex team is amazing! Anytime we have had an issue we have been able to speak to someone quickly and get resolutions quickly as well. The customer service has been wonderful!
Even the sales team members I've interacted with aren't what I would consider a "typical" sales person. They really love the product and I have never felt pressured to purchase anything unless we agreed our practice would benefit from it. I feel like they definitely care about our success!"
What Would You Say to Another Practice That is Considering Flex?
"Your team wants anyone or any platform that they work with to be consistent, predictable, and reliable. I can say Flex delivers just that. If a practice uses Open Dental practice management software and does not have Flex, then they are missing out on a lot of great efficiencies! 10/10 - highly recommended!"
Special thanks to Jenny and Normandy | Lakewood Dentistry for sharing their story.
The First Step of Your Flex Journey
We know there are lots of options out there for patient communication and would love the opportunity to discuss Flex with your team. If you're an Open Dental practice, you won't find a tighter integration into your practice management software anywhere. We recommend starting your journey by searching social media groups for feedback on Flex. We think you'll like what you find.
We have a no-pressure, informative approach - just book a demo on your schedule and we'll show you around the Flex software. Not sure a live demo is right for you at the moment? Watch our on-demand video to get an idea of what Flex has to offer and book a brief follow-up Q&A call to address any questions. We've tried to make the demo process and learning about Flex as convenient, low-pressure, and pain-free as possible. Then, you decide if Flex is a good fit on your own timeline - we'll be here to answer questions every step of the way.
Ready to Learn More About Flex?
Our team members are all what we affectionately call "Flex-perts" and make it a priority to address all requests quickly and knowledgeably. If you have any questions or would like to learn more, please click the button below and submit your questions online. A member of our team will connect with you shortly and help you understand the value that Flex can bring to your practice and your patients.