Flex Review: Storybook Smiles Children's Dentistry
Storybook Smiles Children's Dentistry is a pediatric dental practice located in the town of Tyler, Texas. Founded 2.5 years ago by Dr. Dylan Patrick, Storybook Smiles provides a full range of pediatric dental services from birth until age 18.
Dr. Patrick met with me for a quick chat to talk about Flex and its impact on his growing business.
Tell Us a Bit About Your Practice.
I started Storybook Smiles from scratch in my hometown because I wanted to provide the best quality care that I could without having to answer to a corporate dental chain where profits are usually the driving factor behind patient care. We've grown so much that we now have 2 doctors working out of 8 operatories.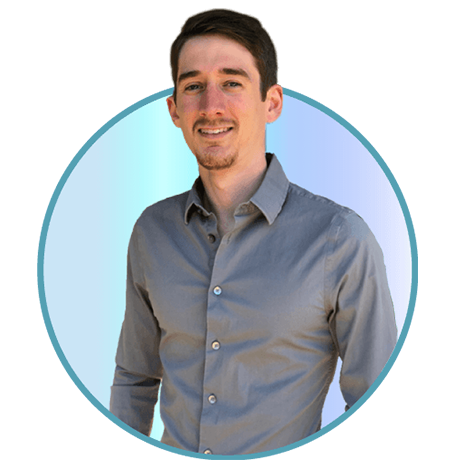 How Did You Learn About Flex?
We were actually using a similar system and a friend of mine doing his own start-up practice was going with Flex. I decided to check it out - it was a great tip!
What Was Your Initial Impression of Flex?
It was very positive! The integration with Open Dental was very tight and Flex had a very modern, web-centric interface.
Favorite Feature
FlexSchedule! Having the ability for parents to schedule online has been great for us. We live in a technology-centric world with online scheduling of everything from food to our groceries. In fact, we've booked an average of 81 new patients per month via online scheduling with FlexSchedule.
FlexSchedule also allows us to customize the times offered to patients to a very minute degree based on type of appointment, length, and doctor preference. Flex's tight integration and real-time syncing with Open Dental means our schedule is always up-to-date. It's been great!
How Has Flex Impacted Your Practice?
Flex has reduced many "pinch points" that busy offices face. The ability of Flex to digitally perform most of the front office tasks allows us to automate the simple (appointment reminders, new patient paperwork, etc.) while allowing my team to more efficiently perform the important (sending statements via text/email, obtaining consents, etc.).
The amount of information Flex automatically logs into Open Dental (text messages, phone integration, payment information) is wonderful for a busy office with 17 team members. Too often, as a practice grows it is very difficult to keep up with what has been done and by whom. Flex does a great job with that.
Service & Support
Flex service is outstanding. You guys have been very knowledgeable and your support team has consistently been top-notch over the past 3-4 months I've worked with you. I honestly have never had a bad experience and everyone seems genuinely excited to help us with any problems we have had. I keep pushing the limits of the software and you guys keep finding ways to make it work for our office which I appreciate so much. That last 10% of customization for our office specifically is what has really impressed me about you guys.
What Would You Say to Another Practice That is Considering Flex?
Do it! The return on investment is fantastic. It's a great marketing point for your practice, especially for younger practices or pediatric practices with more technology-focused target demographics. Empower your team to use Flex to its full functionality and you'll wonder how you lived without it!
Special thanks to Dr. Dylan Patrick for sharing his story
---
The First Step of Your Flex Journey
We know there are lots of options out there for patient communication and would love the opportunity to discuss Flex with your team. If you're an Open dental practice, you won't find a tighter integration into Open Dental anywhere. We recommend starting your journey by searching social media groups for feedback on Flex. We think you'll like what you find.
We have a no-pressure, informative approach - just book a demo on your schedule and we'll show you around the Flex software. Not sure a live demo is right for you at the moment? Watch our on-demand video to get an idea of what Flex has to offer and book a brief follow-up Q&A call to address any questions. We've tried to make the demo process and learning about Flex as convenient, low-pressure, and pain-free as possible. Then, you decide if Flex is a good fit on your own timeline - we'll be here to answer questions every step of the way.
Ready to Learn More About Flex?
Our team members are all what we affectionately call "Flex-perts" and make it a priority to address all requests quickly and knowledgeably. If you have any questions or would like to learn more, please click the button below and submit your questions online. A member of our team will connect with you shortly and help you understand the value that Flex can bring to your practice and your patients.