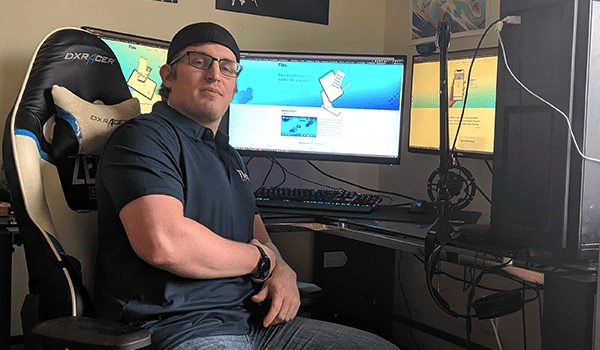 Fun Fact: John is a heavy lifter, both in his ability to lead a fast-paced, busy customer service organization and his pursuit of world records in weightlifting.

While Flex gets plenty of attention for our slick, easy-to-use patient communication software, our team is what really gives our company "buzz" around the industry. We say it all the time (but we will never state it enough) - great service is the foundation that we are growing our business on. It's the mindset behind everything we do. Because service is that important to us, we don't trust our customer relationships with just anyone - we look for team members that take ownership of the success of each and every Flexer.

Meet John Wells, a former NCAA football player turned customer service savant, who's continuing to utilize his competitive spirit off the field and in the game of technical support supremacy, pushing his team and himself to deliver a stress-free and memorable customer experience. And, if the feedback we get from our customers that interact with our support team is any indication, we have entrusted the leadership of our customer experience and support team to the right guy.
Read More